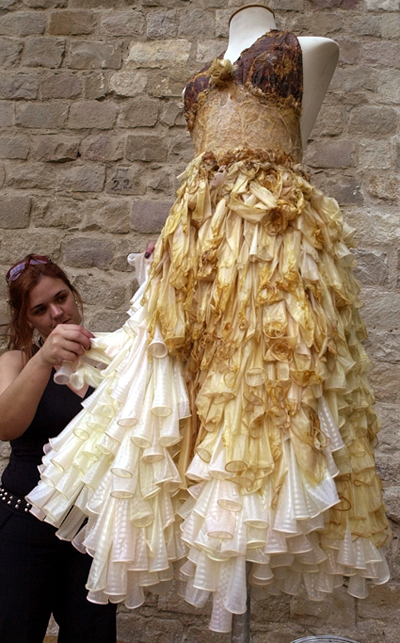 A while back, an organisation called PATH held a fashion show to raise more awareness about female condoms and asked some volunteers to make dresses out of condoms for a fashion show. Since then, a lot of 'freaky' designers have come up with neater/creative ways to make clothes put of condoms. 
I think this Blue Dress is nice… lol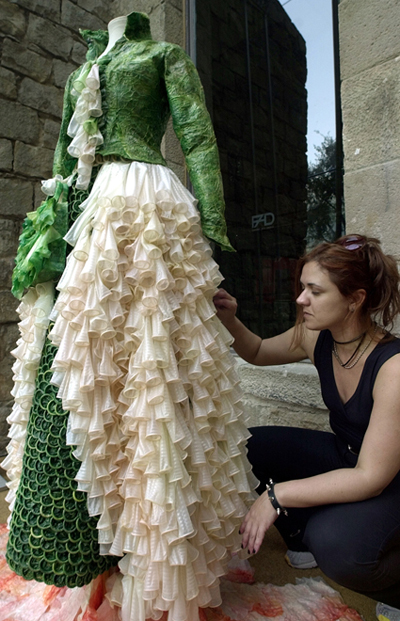 What do you think of these dresses?
Culled from www.chizys-spyware.com