Cranberries aren't just for serving up next to your turkey at Thanksgiving. This year, set aside some cranberries to make a DIY face mask, and head into the holiday season looking and feeling great!

Cran-beauty
Fresh cranberries make an appearance around Thanksgiving and most people are buying them up to serve as a side dish. Stock up on those cranberries because you can make a great face mask with them. All it takes is a few ingredients to whip up an easy DIY anti-aging face mask: cranberries, red grapes, a bit of grapefruit juice and unflavored gelatin.
The acid in the fruit in this mask acts as an exfoliant, and vitamins A and C help with collagen production. Cranberries fight free radicals that can cause wrinkles, and they also help keep your skin moisturized.
Easy, DIY anti-aging cranberry face mask
Before applying the mask to your face, first test it on your inner arm, where your skin is more sensitive, to help ensure you can tolerate the ingredients. Wash your face to remove any dirt or makeup, and dry it completely. You may want to wear an old T-shirt when you apply the mask, as the ingredients may stain your clothing. Apply the mask to your face starting at your chin and working your way up, taking care to avoid your eyes. Relax for about 15 minutes before rinsing off the mask with warm water.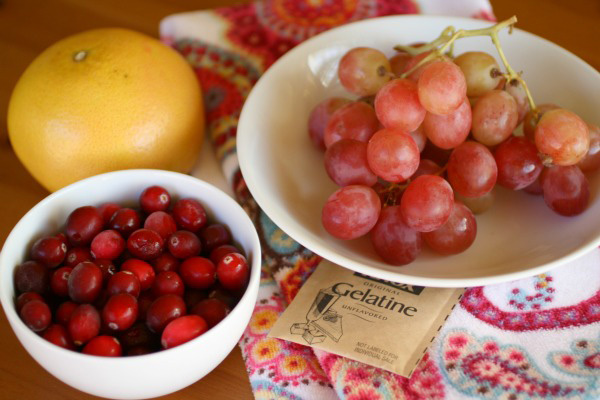 Ingredients:
1 cup fresh cranberries
1 cup seedless red grapes
2 teaspoons grapefruit juice
1 envelope unflavored gelatin
Directions:
1, Rinse the cranberries and grapes, and then add all the ingredients to a blender and puree until they form a paste-like mixture.
2,Cover the mixture and place in the refrigerator for 35 to 45 minutes to thicken.
3, Remove and allow the mixture to sit at room temperature for about 10 minutes.
4, Pull your hair away from your face and apply the mixture to clean skin. Find a spot where you can relax with the mask on your face for about 15 minutes. Gently wash off the mask with warm water, either in the shower or with a soft cloth.